The onset of the COVID-19 crisis challenged our community and brought about unprecedented levels of need. Thanks to our donors and partners, Pocono Mountains United Way was ready to respond. Our Programs and services focus on Education, Financial Stability and Health - the building blocks each person in our community needs.
15,018 people were served by Pocono Mountains United Way programs in Fiscal Year 2020-2021!
RENTAL ASSISTANCE PROGRAMS
$1,527,823
In rental assistance leveraged - stabilizing landlords and tenants
LANDLORD - TENANT EVICTION MEDIATION
98%
of housholds assisted remained housed an average of 30 days after receiving assistance
VOLUNTEER INCOME TAX ASSISTANCE (VITA)
$275,000
in refunds generated
$55,000+
in tax preparation fees saved
HEALTHY START EARLY CHILDHOOD SCREENINGS
1,074
Children received developmental, vision, hearing, dental and speech screenings
101
Children received referrals for additional services
19%
More children received referrals that in FY 2019-2020
SMILE IN-HOME MENTORING PROGRAM
24
children and their families received mentoring
47%
Improvement on developmental evaluation of participating children
11%
Improvement on evaluation of home environment of participating families
SINGLECARE (FORMERLY FAMILYWIZE)
$87,899
in prescription savings
1,378
Individuals in Monroe County served
Crisis Response Fund - Spending by Category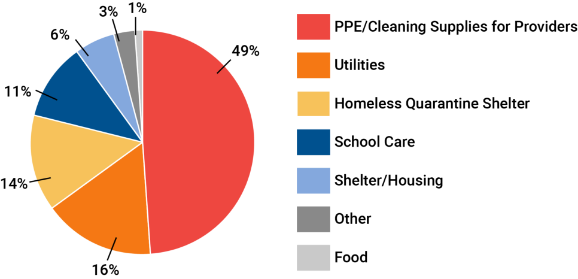 Hospitality and Restaurant Worker Relief Fund - Mini-Grants Awarded by County of Residence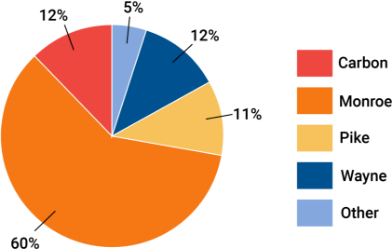 Sign up for our newsletter to stay in touch!