Sanofi Donates $250,000 to Pocono Mountains United Way
November 21, 2022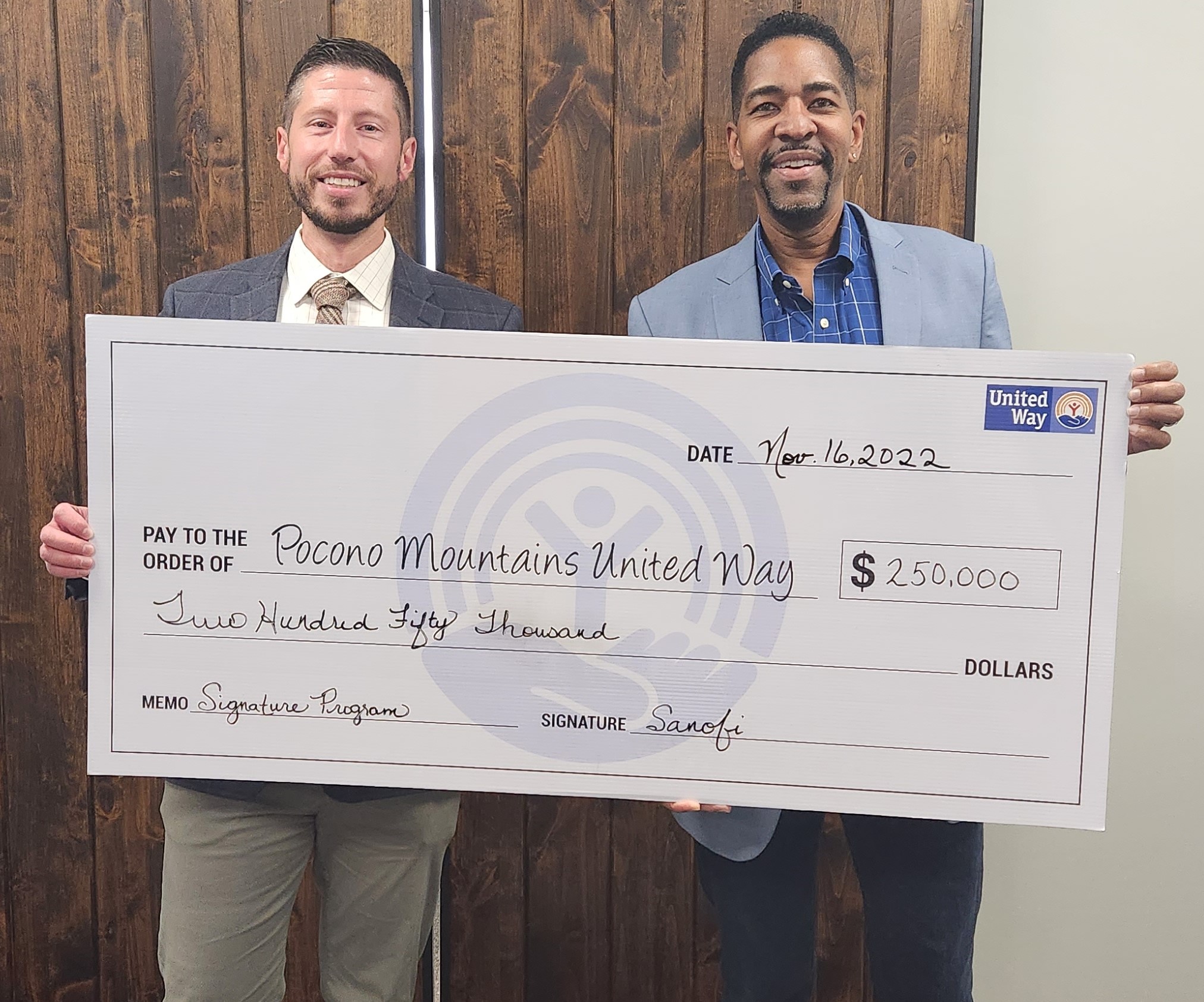 Stroudsburg, PA –A longstanding community partnership continues to serve the public, as Sanofi announced a $250,000 donation to Pocono Mountains United Way (PMUW). This money will be used towards implementing the 2023 Sanofi Signature program that provides support for numerous recently announced programs that Pocono Mountains United Way develops to combat the area's social determinants of health.
"We greatly appreciate our relationship with Sanofi and their desire to build up the community through our work," said PMUW President/CEO Michael Tukeva. "This money can go a long way to helping Monroe County residents over the next year."
Sanofi has donated to Pocono Mountains United Way for over 20 years, and in that time over $5 million has been given through corporate donations, match programs, and workplace campaigns. During the COVID pandemic in 2020, Sanofi also stepped up and donated $50,000 to the Crisis Response Fund which helped Pocono Mountains United Way quickly and effectively serve the community in a time of desperate need.
"Creating a better world requires teamwork, partnerships, and collaboration," said Phillip St. James, the U.S. CSR & Community Relations Lead at Sanofi U.S. "Partnering with Pocono Mountains United Way these past decades has proven we are better together as we strive to build a better world – starting right here in Monroe County."
Pocono Mountains United Way thanks Sanofi for the continued support and we look forward to continuing our work in the community to provide equitable, quality education, good healthcare, and financial stability to everyone in Monroe County.